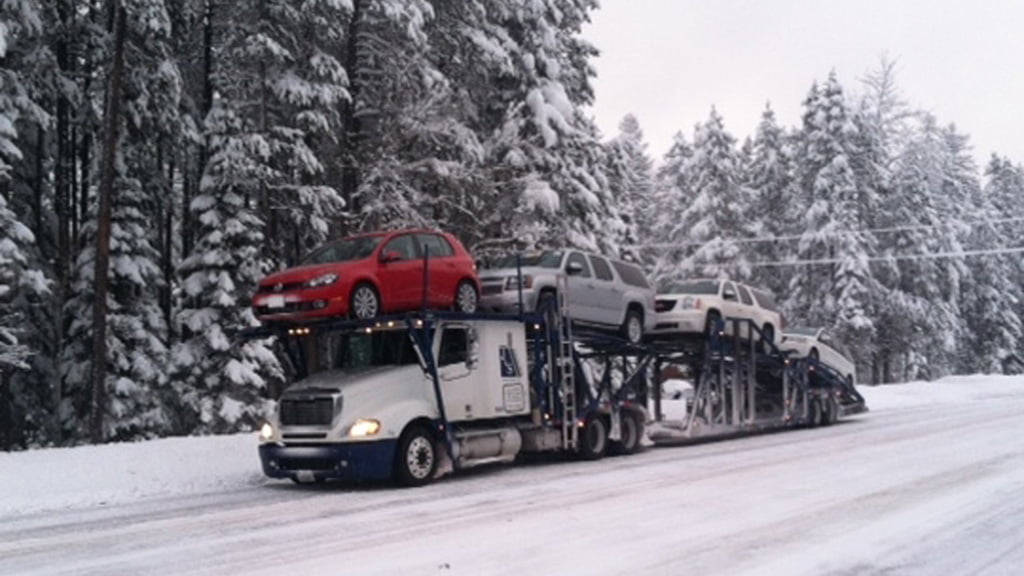 As winter approaches, transporting a vehicle may provide unique challenges due to severe weather. From snowy roads to subzero temperatures, ensuring your vehicle arrives safely demands meticulous preparation and execution.
If you're planning a journey across the country or an out-of-state car purchase, you might be wondering how to ship your vehicle. finding a skilled and safe shipping company is high on your priority list. There are various aspects to consider when transporting your automobile safely. In this post, we will look at efficient tactics for successful winter automobile shipping to help you handle the season with confidence.
Note:   Read more blogs to stay up to date
Strategies for shipping a car in winter
Contact your list of prospective shipping companies directly.
Following your study and compiling a preliminary list of auto transporters, call each one to obtain full pricing information. Remember to inquire what specific services are included at the indicated price, how long the quote is valid for, and what circumstances, if any, can cause the quote to alter as you engage with the companies.
It is unwise to select a shipping company just on price. A lower claimed price could mean that the equipment is older or less reliable. It could also represent less experienced drivers who are paid less. You want these people to be experienced with the procedure because they will be directly handling your vehicle.
It suggests that the affordable auto transport company in the US provides less complete insurance coverage. You run the risk of having to pay out of pocket if your car is damaged or even lost during the transportation process if you have less coverage.
Select Reliable Car Shipping Services:
Choosing a trustworthy car shipping company is critical, particularly in the winter. Look for carriers who have handled winter shipments before and have the skills and ability to negotiate difficult weather conditions. Examine client feedback and comments to determine their dependability.
Weather Appropriate Timing:
When it comes to winter car shipment, timing is everything. If feasible, try to organize the shipment during a period of calmer weather. Keep an eye on weather forecasts for both the departure and destination areas to minimize any unexpected delays.
Get Your Car Suitable: Before shipping, make sure your car is suitable for the winter. This entails examining the tire pressure, antifreeze levels, and battery. A well-kept car is better suited to withstand the challenges of winter transportation.
Use Enclosed Shipping Choices:
If possible, choose enclosed vehicle shipping, particularly in the winter. This adds another degree of defense against ice, snow, and road salt. Your automobile is protected from the weather by enclosed carriers, which lowers the chance of damage.
Clear Communication with the Carrier:
Keep lines of communication open with the vehicle shipping firm. Ask about any extra safety measures they take for winter shipments and talk about the particular weather conditions they might experience along the way. Setting expectations and ensuring a smoother process are made possible by clear communication.
Document the Vehicle's Condition:
Carefully record your car's present state before turning it in. Take images noting any damage that is already there from different perspectives. In the event that there are any disagreements about the state of the car when it is delivered, this paperwork is an important piece of proof.
Verify Insurance Coverage:
Check your insurance policy to make sure that losses connected to winter are covered during transportation. If more insurance is required, think about getting it to offer complete protection against probable winter risks.
Follow Tracking Updates:
Make sure you are aware of the progress of your car's voyage by frequently reviewing the tracking updates that the shipping firm provides. By doing this, you can avoid any delays or problems that can arise from the cold weather.
Get your car ready for shipment:
Before the driver lifts your car onto the transport, take the following actions:
Just before the firm picks it up, take pictures of the vehicle to document its external and interior conditions. Take all that is personal with you. Your goods shouldn't be misplaced or harmed in transportation. Only leave a quarter of the tank of petrol in the automobile for safety. If you intend to pick up your car from somewhere else, this sum ought to be sufficient to bring it there.
To make it easier to spot dings and scrapes during pickup and delivery, give your car a thorough wash beforehand.
Conclusion
Planning and thoughtful execution are necessary when shipping an automobile in the winter. auto owners may effectively manage the hurdles of winter auto shipping by taking into account variables including weather conditions, choosing the best auto transport company, and getting the car ready for transit. By using these techniques, you may increase the likelihood of a safe and easy winter auto shipping process and make sure your automobile makes it to its destination in excellent shape even with the difficulties the season presents. For more information on our services, please visit our website and get a chance to get a quote from best way auto transport LLC