The process of selling a car can be difficult and ultimately frustrating. If you trade in it, you probably won't get as much as you could get.
If you try to sell it directly to a third party, you must do all the advertising and spend hours showing it to interested parties, with no assurance that any of them will buy it. Solution to these problems is one, sell your car at nearest auction places.
In this post, we will discuss the a few tips to selling a car at auction:
Tips for Selling a Car at Auction to Get the Bit You Want on Your Car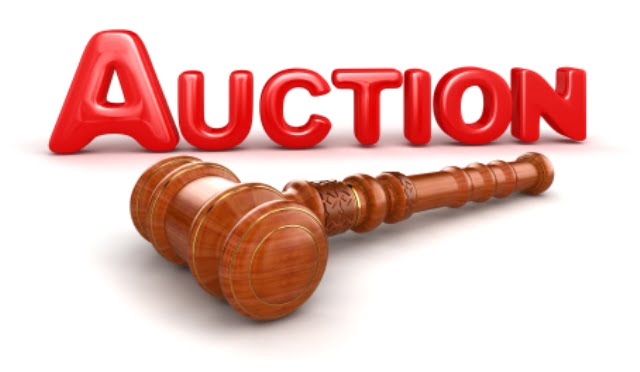 · Choose your platform
If you're trying to sell a 10-year-old, average passenger car, it's hard to beat Facebook. Listing is free, there are no transaction fees, and you can upload multiple photos. Listing platforms like Kelly Blue Book and Auto Trader spread information about upcoming sales to a wider audience and potentially weed out scammers. eBay and Bring A Trailer, with their auction-style listings, can be a great way to maximize your selling price for rare and more expensive cars and trucks.
· Price your vehicle before selling it online
The next step is to determine the price of your vehicle, and this handy tool explains how to selling a car at auction. Checking the value of a vehicle online will tell you how much it is worth on the private market, through a dealer, or as a trade-in. You can determine whether the extra money you can earn on the private market is worth the effort to advertise, display and sell your vehicle.
· Clean the car
No one wants to witness a dirty car. If you lack the time to vacuum and clean the interior and wash and wax the exterior of your vehicle, you should pay someone else to do it for you. Even if you're selling a car for $1,500, detail work can make a $200 difference when it's time for the buyer to put down the cash and complete the transaction.
For more protection, we recommend you to use enclosed carrier car shipping service. This will help you're your car to reach destination without any scratch.
· Take multiple photos when selling online
When selling a car at auction, posting a photo is no longer acceptable. Online car buyers want to see your vehicle from all angles, inside and out. As mentioned earlier, make sure the vehicle is clean. Try to take pictures in a place where there is light. Photography is prohibited after dark. Taking photos in direct sunlight can result in images with harsh shadows. Choose a location with a plain background.
· Be open to negotiation
If  you're wondering how to selling a car at auction, keep in mind that when you list a car, most buyers will assume that the price is negotiable.
One way to prevent this is to ask for a slightly higher price. If you can shave at least a few hundred dollars off your asking price, the majority of buyers will feel more comfortable making the purchase. A little flexibility goes a long way and can result in a faster sale.
Should I be Selling a Car at Auction?
Advantages of Selling a Car at Auction
If  you choose selling a car at auction, organizers will help advertise and display in front of a room full of potential buyers. As a result, you are less likely to waste time with viewers who have no intention of buying your vehicle.
Disadvantages of Auctioning my Car
There is no guarantee that your vehicle will sell at auction, and you will be required to pay the pre-listing fee regardless of the outcome. Remember that if you sell successfully, you will need to pay an additional fee to the auction house.
Frequently Asked Questions
1. Do I need to arrange transportation to sell my car at auction?
You will need to take the vehicle to the auction house or pay for a collection service. If you're selling your primary vehicle at auction, you'll need to travel with a friend or take public transportation.
In other case, you can ask a vehicle shipping company to take your car at auction place, while you can take a ride with any companion.
2. Can I auction a damaged vehicle?
You should be able to sell a vehicle with minor blemishes at a traditional auto auction, even though the price may be lower. If your vehicle is seriously damaged, you may be more likely to sell it at a salvage auction.
Conclusion
Choosing to sell a car at auction can save you a lot of time and ensure that you get the most money for your car. A vehicle in poor condition may not be accepted as a trade-in, and you may have trouble finding a buyer for it in the classifieds. However, selling at auction significantly increases the likelihood that someone will buy your vehicle.